Promotion of international cooperation
IDI identifies new projects and assists in their formation to promote infrastructure development in developing countries through Japan's ODA and projects making full use of private sector participation.
IFNet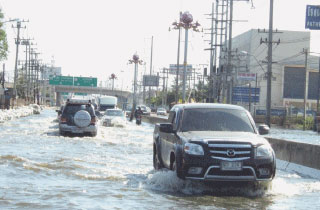 IFNet : International Flood Network
IDI transmits information via the GFAS(Global Flood Alert System) on precipitation that may lead to floods. Satellite rainfall data is used.
Asian Highway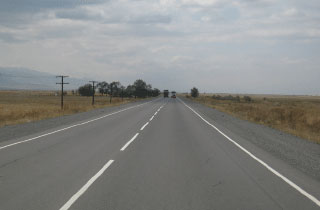 IDI has contributed to the development of the Asian Highway through exchange activities with ESCAP (United Nations Economic and Social Commission for Asia & the Pacific), and various surveys and studies. We are conducting project formation and other activities to contribute to the development and utilization of the network.
Technical Cooperation on Geospatial Information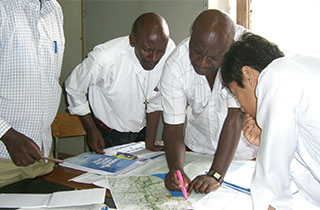 In Africa and other developing regions, we have conducted technology transfers to develop geospatial information as national fundamental information. By introducing Japan's technology, we act as a bridge to formulate projects that help countries create geospatial information.
Public-Private Partnership (PPP)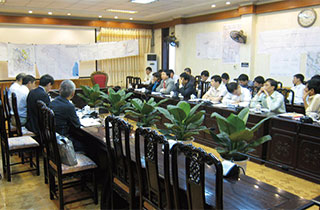 IDI helps develop and package project proposals that cut across multiple fields, identifies and formulates that cut across multiple fields, identifies and formulates projects that will meet the needs for infrastructure development in emerging countries in the form of PPP and schema that make the fullest use of private-sector capabilities.
International Exchanges of Construction Technology
IDI actively promotes international exchanges of people, technology and information via various channels for the development of high-quality infrastructure in developing countries.
Exchanges with Foreign VIPs and Engineers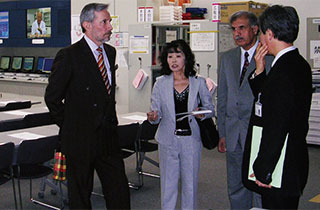 IDI plans and manages international exchanges. This includes receiving visits from foreign government officials, engineers and other persons involved in construction. Working in cooperation with the Ministry of Land, Infrastructure, Transport and Tourism, other government bodies and private companies, IDI sets up visits to public facilities in Japan and arranges social occasions and venues for the exchange of information.
Assistance in Receiving Trainees from Abroad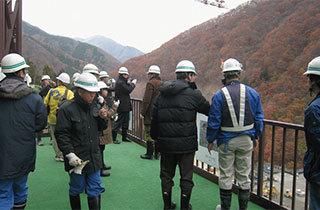 IDI supports programs in which trainees from other countries are accepted in Japan and cooperates in the planning and management of training activities in various construction-related fields. JICA Group Training, in river engineering, disaster prevention, and road administration, JICA Regional Training, and the country training program for Taiwan are examples of the latter activity.
Supporting Internationalization
IDI supports internationalization of the construction industry by bringing information on Japanese construction technology and construction companies to interested parties overseas and by helping to match requests for infrastructure development assistance overseas with the capabilities of Japanese firms in construction-related fields seeking to operate overseas.
Support for Japanese Firms' Activity Overseas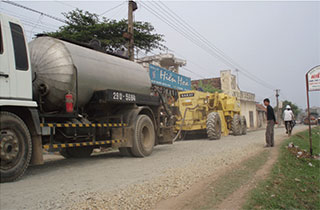 IDI assists Japanese construction companies wishing to expand operations to areas overseas by facilitation contacts between parties overseas with infrastructure development needs and companies that can help them.
Support for Internationalization by Providing Construction Information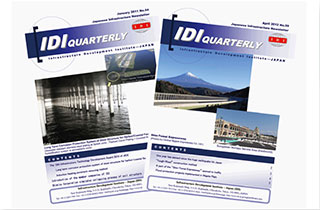 Through delivering technical information and / or corporate information in the construction industry abroad, IDI supports for internatinalization of construction industry.